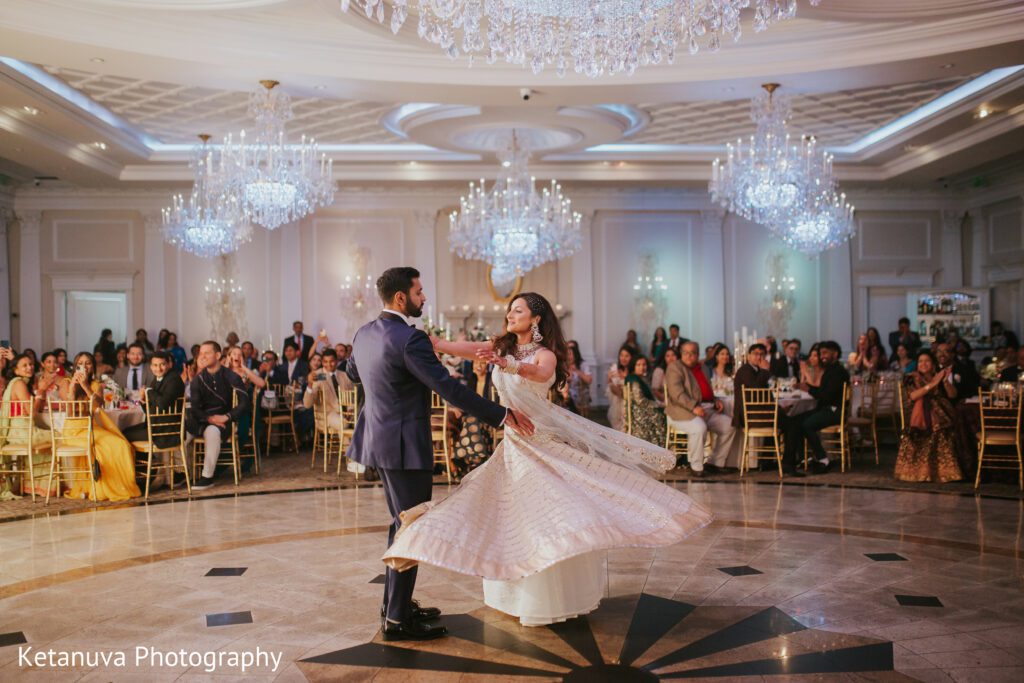 Introduction
Congratulations on your upcoming wedding! Planning a wedding can be thrilling, but it can also be overwhelming, especially when it comes to budgeting. When considering entertainment, Indian Wedding DJs offer more than just playing music. They can elevate your event with various services, impacting the total cost. In this article, we will explore what to look for in a DJ and MC, the services provided by DJ companies, and the total cost for a Bollywood Wedding DJ.
Qualities to Look for in a DJ and MC
Finding the perfect Indian Wedding DJ and MC for your event is crucial for a seamless experience. Consider these qualities when making your selection:
Passion: A passionate DJ and MC will go above and beyond to ensure your event is unforgettable.
Sensibility: They should be able to read the crowd and make appropriate music and entertainment choices.
Energy: High energy and enthusiasm will keep your guests engaged and the party going.
Punctuality: A punctual DJ and MC will arrive on time and adhere to the event schedule.
Services Offered by Bollywood Wedding DJ Companies
Entertainment companies like Luxe Event Group offer a range of services, which can vary in price based on the item, quantity, and labor. The main categories include:
Sound: Speakers, mixers, wireless microphones, etc.
Lighting: Uplighting, patterned lighting, custom monograms, pinspotting, intelligent moving heads, wash lights, etc.
Dance Floors: Vinyl wrap, white starlight, black starlight
Special Effects/Visuals: Dancing on the Clouds, cold sparklers, CO2 guns, LED video walls, LED TV screens, Lasers
Remember that investing in lighting and a dance floor can transform the appearance of a venue, potentially saving you money on booking a more expensive location.
Total Cost for a Bollywood Wedding DJ
The cost of hiring an Indian Wedding DJ can vary based on the size of the wedding, the number of events, and the services requested:
Small Wedding (100-200 people): Ceremony and reception can range from $3,500 to $5,000.
Mid-Size Wedding (250-350 people): Sangeet, baraat, ceremony, and reception can range from $6,000 to $10,000.
Large Size Wedding (400-600 people): Mehndi/Haldi/welcome party, sangeet, baraat, ceremony, and reception can range from $6,000 to $30,000 or more, depending on the quantity of services.
Additional costs to consider:
Travel distance may be factored into the total quote.
Tips are appreciated but not required.
Hotel and flights for destination weddings are typically covered by the bride and groom.
These costs are based on big-city areas like New York City, New Jersey, New York, Philadelphia, Maryland, Washington DC, Orlando, Atlanta, Boston and popular destinations like Mexico, Puerto Rico, Greece, Italy, Las Vegas, Phoenix, & Scottsdale for Indian Wedding DJs.
Conclusion
Budgeting for a Bollywood Wedding DJ involves considering various factors, from the qualities of the DJ and MC to the services they provide. Working with an entertainment company like Luxe Event Group ensures your vision comes to life while keeping your guests entertained throughout each event. Let us help you turn your dreams into reality and make your special day truly memorable!